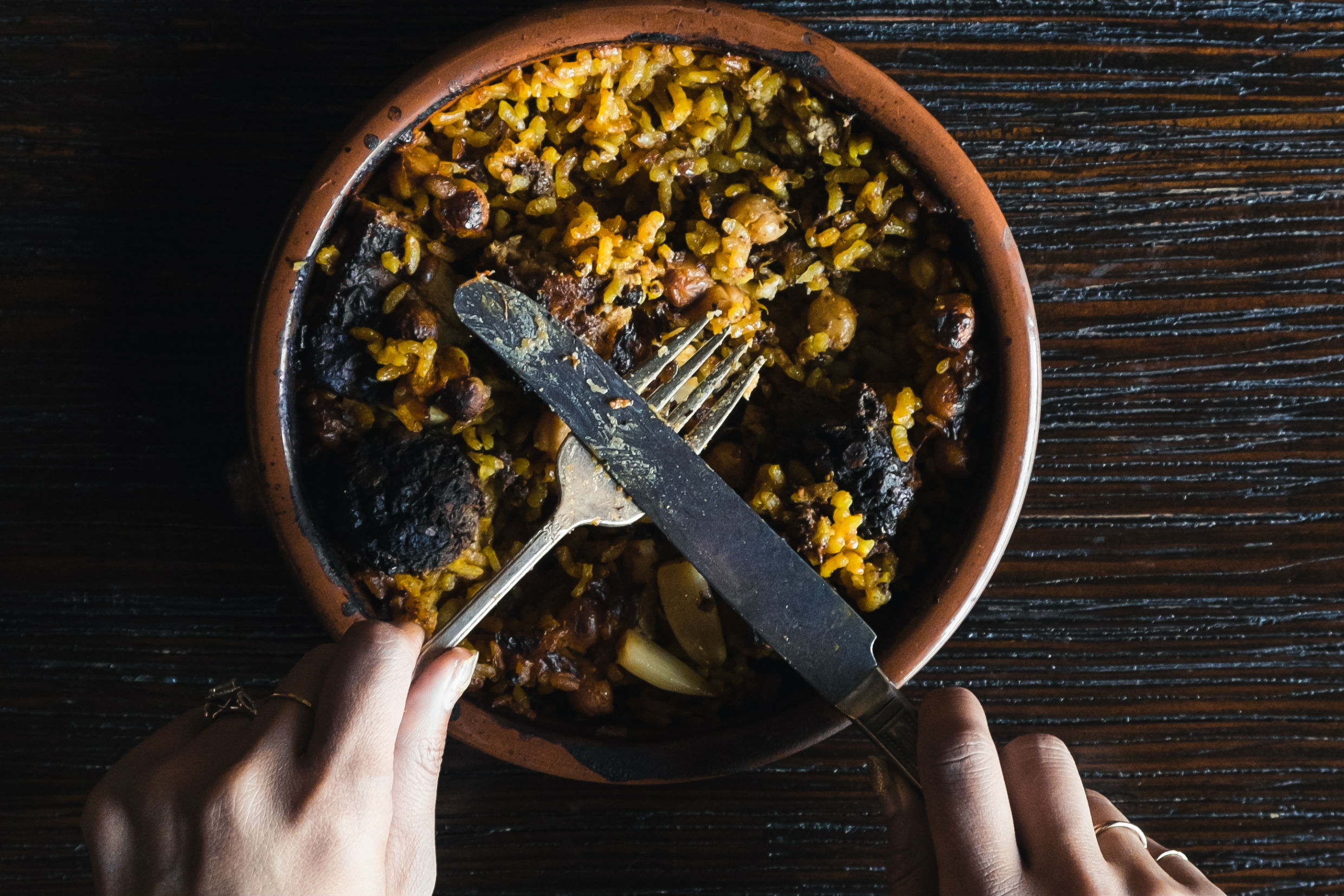 Few Westerners haven't eaten a version of, or at least know about, paella—the quintessential dish of Spain made with white rice and sausage, chicken, vegetables or shellfish. But, like other well known dishes brought here from around the world, this dish is often misunderstood.
Now, Seattle is fortunate to have Chef Perfecto Rocher in the city, who with his partner and fiancée, Alia Zaine, will bring his authentic, noted paella to Fremont's Tarsan i Jane restaurant that will be opening May 5th.
Classic paella hails from one specific region in Spain, Valencia, which happens to be Perfecto's homeland. While there are many traditional rice dishes in Valencia, only a few of them are paellas.  The combination of ingredients and cooking method determine the authenticity.  In Valencia, one will not find paella with shrimp, chorizo, piquillo peppers and peas. Authentic paella is a very thin layer of rice with few "toppings", because the most important part is the rice itself.
You'll notice that when the paella arrives, it is noticeably dry, but rich with a breath of smoke.  While to some it may seem burnt, the best part of true Valencian paella, is the "socarrat", the black crust that sticks to the bottom of the pan, also known as "Valencian caviar."
Seattleites will have the chance to try Perfecto's paella on Sundays for "El Dia de Les Paelles", where he will be offering this sumptuous dish cooked on the restaurant's large, wood-fired grill between the hours of 11am and 3pm.